10 reasons why the mountains in Vietnam fascinate everyone
2
They are not precisely among the longest or the highest ranges in the world, but it is a fact that the Vietnamese mountains manage to fascinate everyone - couples, silver-haired travellers, millennials, families, adventure seekers and many more - us included, we just can't get enough of them! Keep on reading and you will figure out why.
1. They are alive. In contrast to many other rural areas across the globe, it is very weird to find a ghost town or an abandoned village in Vietnam's highlands (unless you pass by right during the nap time!). Numerous ethnic groups like the Tay have been settling in different mountainous areas for millennia, others like the H'mong are believed to have arrived in Vietnam only about 300 years ago. The mountains wouldn't be and wouldn't definitely look the same without them living there.
2. The landscape and the wildlife. Dramatic, jagged, surreal, undulating mountain peaks, lush vegetation, meandering rivers and waterfalls, verdant, yellow or brown meadows, hillside terraces… The scenery in Vietnam is unarguably diverse; you never really know which natural wonder is awaiting you around the corner (literally!). Any picture can't do the Mountains justice; there is only one way to appreciate them: Come – see – experience it!
3. People in the mountains are a reminder that we can be happier with less. We are somehow always trying to 'upgrade' our lives by getting new things. A new car, new clothes, the last smartphone… Then we go to the mountains, look around and see that people actually seem happier than us without having 'so much stuff', that most of them don't even want to hear about the idea of moving into the city. They think that we are the weirdos for being living in blocks of flats, for not knowing who our neighbor is or for being commuting every day for hours.
4. Home-made food. Vietnamese cuisine tastes even better after having spent the whole day in nature!
5. Travellers can choose both the accessibility and adventure levels when going to the mountains in Vietnam. It is not necessary to be an elite athlete to enjoy our hilly scenery; there are trek routes suitable for almost everyone located in picturesque mountain destinations easily to be reached within less than 2 hours from several cities. Of course there are also plenty of possibilities for those looking for a real mountain adventure in secluded areas, and although there will be no need for supplementary oxygen on these adventures, we can guarantee that you won't be missing out on the incredible scenery that comes with time spent amid some of the world's mightiest mountains.
6. It is easier to connect with people in the mountains than in the hustle and bustle of the cities. You may find many women in the mountains who speak English and love to be able to know more about foreign cultures, as well as to share their own customs and beliefs with their visitors. This cultural exchange is positive as long as both sides are aware of each other's potential vulnerabilities, being therefore necessary to treat some topics very gently. Other times, in less touristy areas, you may become a master in non-verbal communication. And how nice it is when no words are needed for a mutual understanding!!
7. Traditional Vietnamese instruments are pretty unique. Dan Nhi, dan bau, k'ni, rice drums, bamboo flutes, arengs, gongs… You may like them or not, depending on your taste, but if you are lucky enough to witness how the musicians from the highlands perform, for sure you will feel at least curious about it. Unlike many people may think, there is also a great sense of rhythm in Asia! Don't you believe it? Then listen to Mr. Tih, a friend from Pleiku who does a great job teaching the children in the Central Highlands about traditional Vietnamese instruments.
8. Hand embroidery. Those who appreciate the brocades can find beautiful items in the mountains, since most ethnic women are truly skilled in the ancient and time-consuming art of embroidery.
9. As Rousseau and other like-minded philosophers would say, people in the mountains are a proof that Humans are good by nature. Running out of fuel, a broken bike, looking for a shelter or getting lost 'in the middle of nowhere' are not such big issues in our mountains; a witty local will always show up willing to help.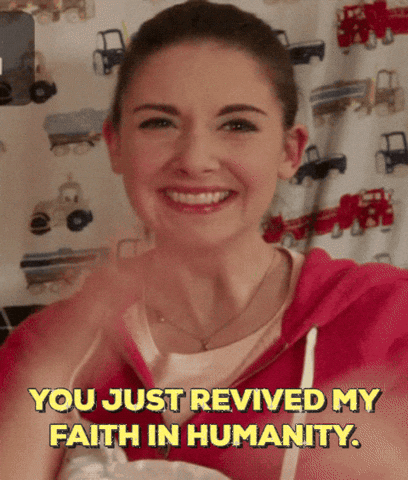 10. Nature calls us back to reality. Nature reminds us that we can't control everything. We can't stop it from raining. We can't delay the setting sun. We can't set the temperature to 24°C. All of a sudden we realize how little control we really have and with this sort of surrender also comes such relief, that it is impossible not to feel the joy of being alive.
"It seems to me that the natural world is the greatest source of excitement; the greatest source of visual beauty, the greatest source of intellectual interest. It is the greatest source of so much in life that makes life worth living." - Sir David Attenborough.