IS THIS SAFE TO VISIT MYANMAR?
2
We would like to shed a little bit light to the recent Rakhine incidents, security, and its implications to visiting Myanmar.

This is border region conflict and has no impact to safety of visiting Myanmar as a country. Ministry of Tourism has issued statement last week that it is safe to visit Mrauk U and NgapaliBeach which are in Rakhine state.
What is happening are isolated incidents near Bangladesh border region where there is large muslim population.
We are following closely the news and it is sad to hear of Myanmar military using excessive force, which is perhaps what ARSA (Rohingya) militant group was after by attacking many government security posts just day after Kofi Annan's released recommendations to mediate the case. (Myanmar military their political party and local Rakhinepollical party were against this but it was at least small success to have them to form high intl level recommendations)
ARSA's aim appears not to be cooperative with these recommendations considering timing of their counter attack. Their aim appears to be instill unrest and gain international condemnation and put this was pressure on the army by making them look monstrous. Hard to say if this is act of desperation why they launched such wide spread attack simultaneously. Not sure how this could help resolve the long lasted grid lock of statelessness and plight of the Rohingya people.
Sadly many vulnerable civilians are have suffered even more now so than throughout the past years. There was similar campaign last year but perhaps bit smaller scale and it did not get as much intl media attention.
There is no justification for the harsh treatment of other human kinds. We can only wish that things would improve there and that Myanmar army would also understand and care for greater implications. It is hurting also other people in the country and has wide spread impact on country's development opening and is possibly alienating allies and funding to support much needed reforms at all levels. Maybe that is the army's agenda..it is difficult to say. They have not been very keen in opening the country.

Myanmar has only recently started to transform from decades of military lead dictatorship. The media often misses to separate Aung San SuuKyi lead newly elected government and the military. The new government was formed only 1 yr ago. 3 ministries are still under military, all police force, border regions, internal affairs, courts and defense are completely controlled by the military and they do not cooperate well with the new opposition lead government. So when ethnic clashes occur the NLD – Aung San SuuKyis government can only try to discuss and mediate with the army, often with little if any success though. The president's office is not in control of the army. It is a difficult task for the lady to transform decades of neglected country and corrupt society and structures to a dynamic and forward thinking nation when there are powerful figures who are resisting change and agitation and pollical games to undermine the current government with efforts they are trying to achieve. The army could also potentially take the power back any time under special security degree, so they have to careful how handle situations.
In the big picture it is likely that Myanmar army won't change much of their ways in the near future.
We can only hope Rakhine campaigns will be stopped as soon as possible and that locals could return home to rebuild their lives, aid people and journalists to be allowed back in again.
Myanmar is a country of diversity and battle ground for human rights in many fronts. Sadly and understandably these kind of abuses may discourage people from travelling to the country and question the safety and whether they feel comfortable and if it is the right time to visit the country. This is of course for the individuals to decide for themselves.
We would like to highlight that hundreds of thousands of people benefit directly or in directly from tourism and it has become important income in many regions where there were not many opportunities before.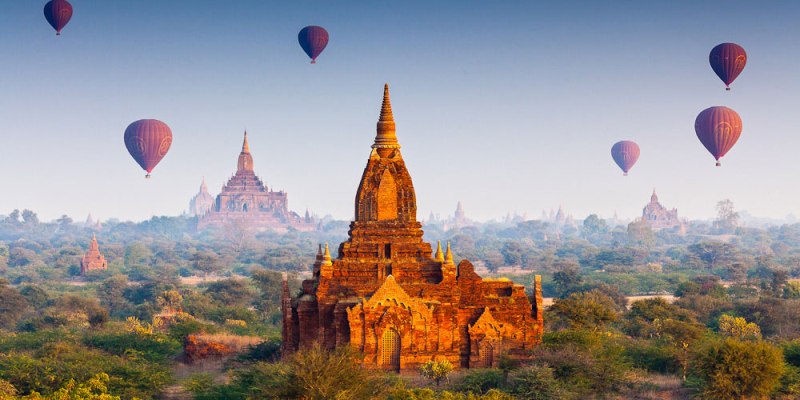 It is safe to visit Myanmar in most of the country. If there are any security risks those regions access is restricted to foreigners. For the time being travelers can go freely almost anywhere much more that 5 or 10 years ago.
We urge travelers to visit Myanmar for the sake of supporting its people by creating opportunities to better their lives through employment and by having international exposure and interaction.
Although it might sound like a cliché anywhere in the country you will be met with smiles and great hospitality. The people appreciate opportunity to host you in their native regions and to share experiences. The people here cannot change the army overnight but by making Myanmar more international rather than isolating it. By advancing education, employment, health care, access the society will grow stronger and decades old hierarchy and structures will be transformed to new like the mindsets that are becoming more familiar with what are the possibilities and opportunities.
It will be different Myanmar in 5 or 10 years from now with its pro's and con's and hopefully a nation where all ethnic fronts negotiations and have been found peaceful solutions.